As we get closer and closer to the end of 2021, we want to take a moment to spotlight a few of the stories from the Help Hope Live injury and illness client communities that captured our attention and made us believe in hope over the past few months.
To see more stories like these, follow us on Instagram and subscribe to our Latest.
Amy (and Dolly) Got an Accessible Van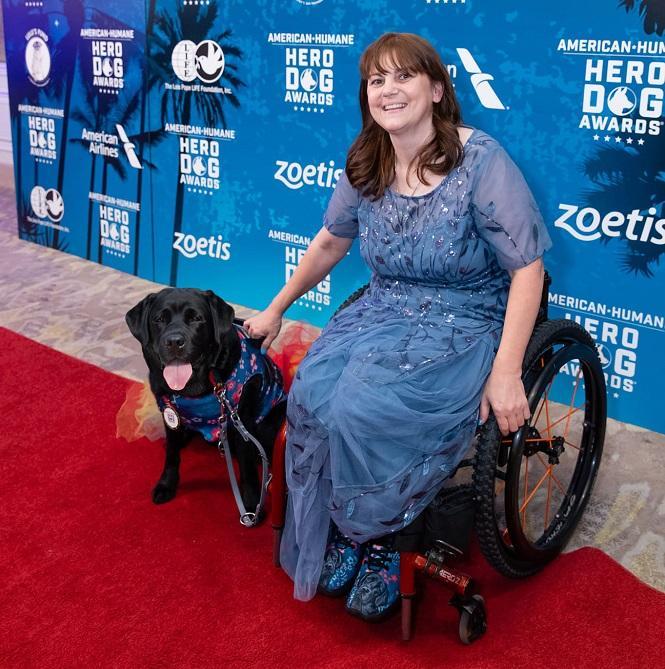 We never get tired of following the adventures of Amy Sherwood and her stellar service dog, Dolly Pawton. From GivingTuesday fundraisers to raffle draws starring Dolly herself, fundraising with Help Hope Live gives Amy's loved ones (and Dolly's fans) a secure and trusted way to help with critical expenses associated with POTS.
In November, Dolly shared the "PaWsome" update that with help from Amy's community of support, she and Amy would be riding home in an accessible van.

Adrian's Community Funded His Therapy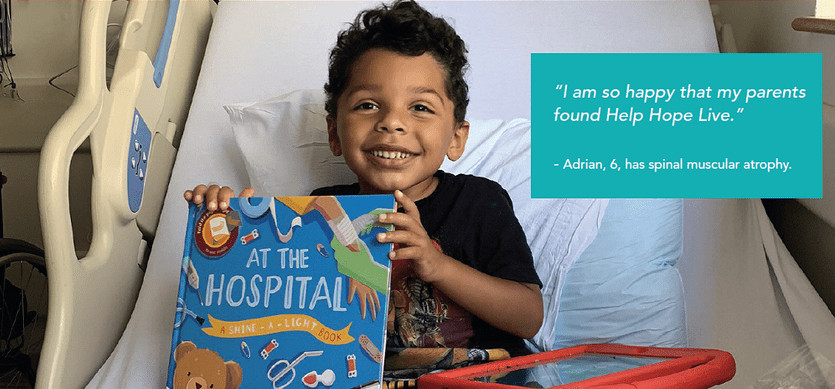 Adrian Diaz is living with spinal muscular atrophy, a rare form of muscular dystrophy. He attends weekly therapy sessions, treatments, and appointments to maximize his health and mobility.
His family shared an epic update following the Halloween Extravaganza fundraiser in Adrian's honor:
"We raised enough to pay for his therapy for the rest of the year…we can't thank you all enough."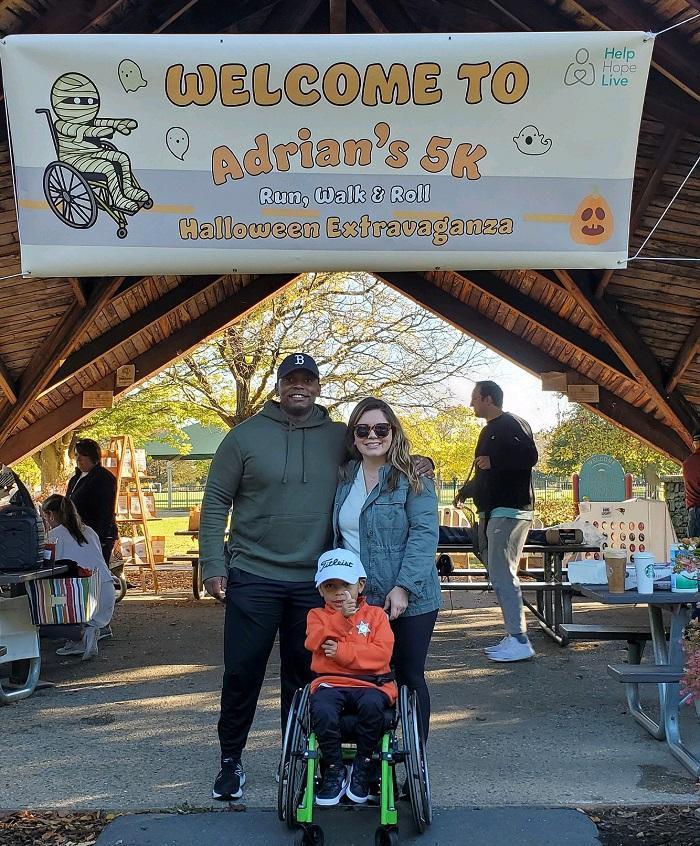 In addition to assisting with out-of-pocket therapy costs, fundraising has brought Adrian's family closer than ever to covering the cost of a motorized wheelchair that will help Adrian better access the world around him. To keep him in motion, we were able to present his family with a customized adaptive bike in October through our Every Child Deserves a Bike partnership.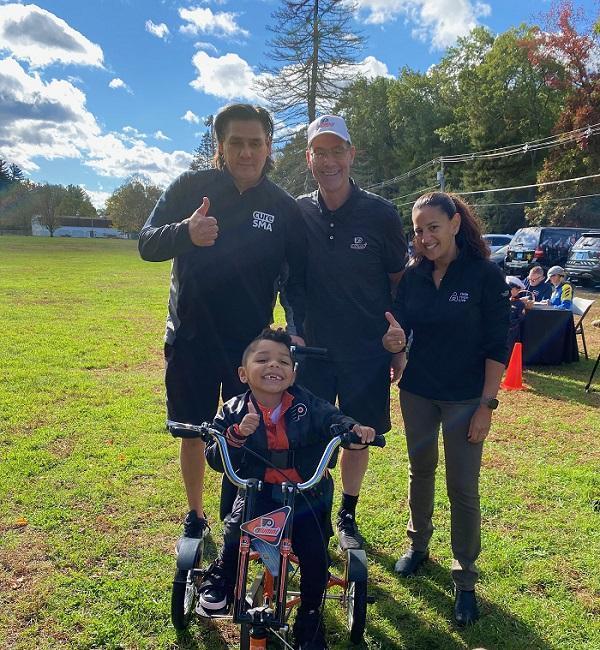 You can see Adrian's smiling face in Help Hope Live's 2021 end-of-year campaign.
Rebecca Graduated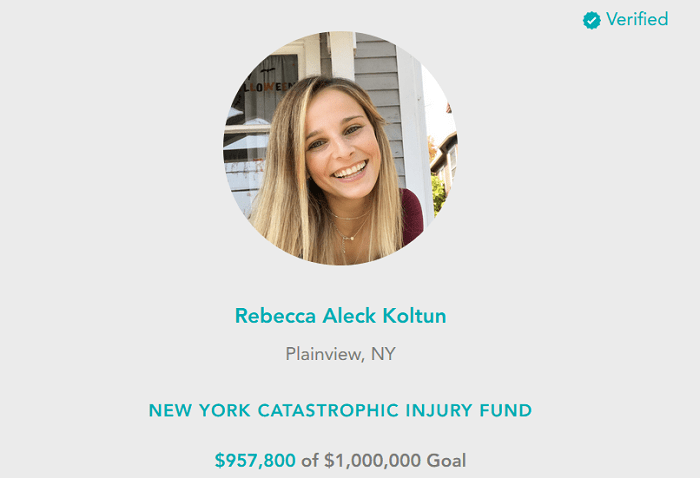 Rebecca Koltun sustained a devastating spinal cord injury at age 21, leaving her with paralysis from the neck down. Her community came together to "Rally for Rebecca," including starting a Help Hope Live fundraising campaign to help cover the out-of-pocket costs associated with her health and daily care.
Regular updates on Rebecca's Campaign Page celebrate the small and large milestones that define Rebecca and her family's journey after injury.
In May, Rebecca graduated from college, proving that while an injury can put a pause on many day-to-day activities and long-term goals, nothing can stop hope.
"We remain positive, and I personally am dumbfounded by how far we have come. We were deep in the abyss, but we have emerged."
As her family explained, "that Rebecca survived this devastating accident is nothing short of a miracle." In November, Rebecca shared a video thank-you to the first responders who helped save her life:
Wesley Smashed His Fundraising Goal for a Bike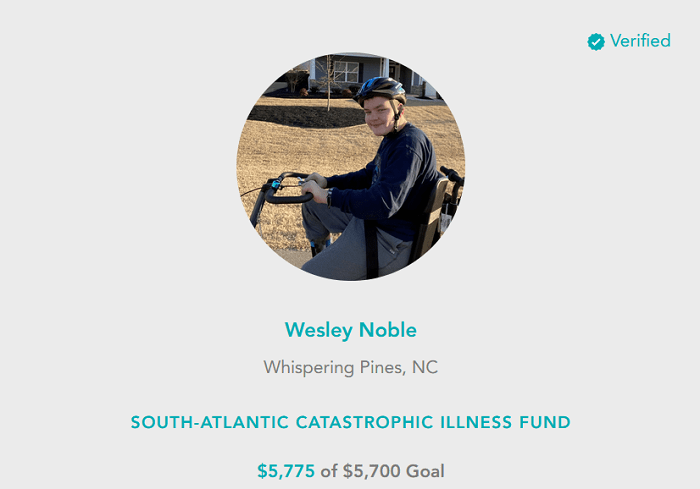 Wesley Noble mentioned to his physical therapist that he couldn't ride a bike based on the way cerebral palsy impacts his mobility. That comment set in motion an outpouring of community support to bring an adaptive bike within reach.
Adaptive bikes typically cost $5,000 to $7,000 with no help from insurance—a price range that left Wesley's family feeling "discouraged and deflated." Then they turned to Help Hope Live.
This year, they reached their $5,700 fundraising goal.
"We have been blown away by everyone's love, support and generosity. It truly takes a village, and we are humbled that you would be part of it."
David Started Exoskeleton Mobility Training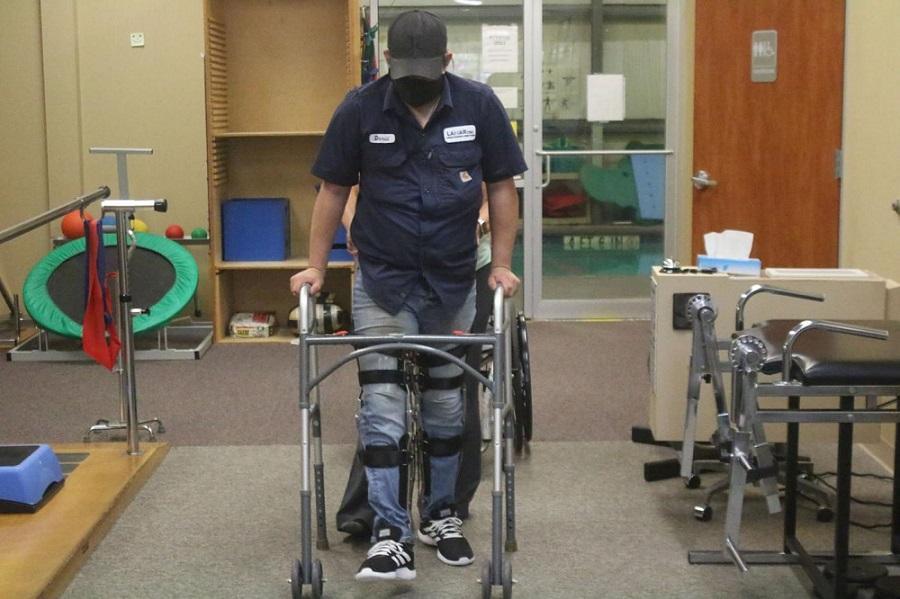 Photo source: Fort Bend Herald
At just 35 years old, David Remy is experiencing the new normal of life with paralysis following a diagnosis of myelopathy. Doctors recommended that he incorporate an exoskeleton into his exercise-based rehabilitation strategy for recovery. With more upright mobility, David could access greater independence and movement possibilities at home.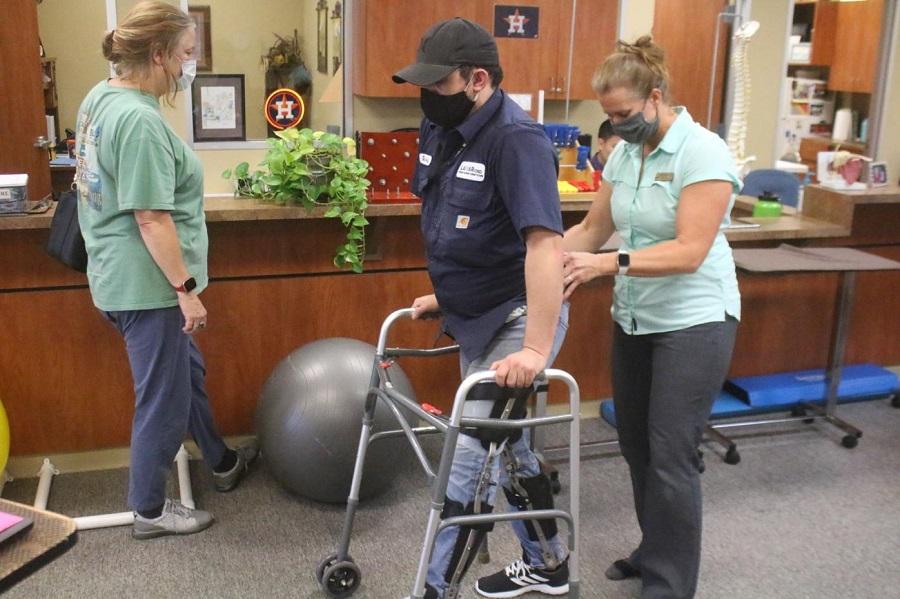 David's insurance refused to pay for it. He turned to Help Hope Live in early 2021 to fundraise for the cost of an exoskeleton.
In September, he reached his first fundraising goal, and he was able to begin exoskeleton training.
"Thank you everyone for your generosity. I am overwhelmed by your kindness."
With a Little Help, Anastasia Took Her First Steps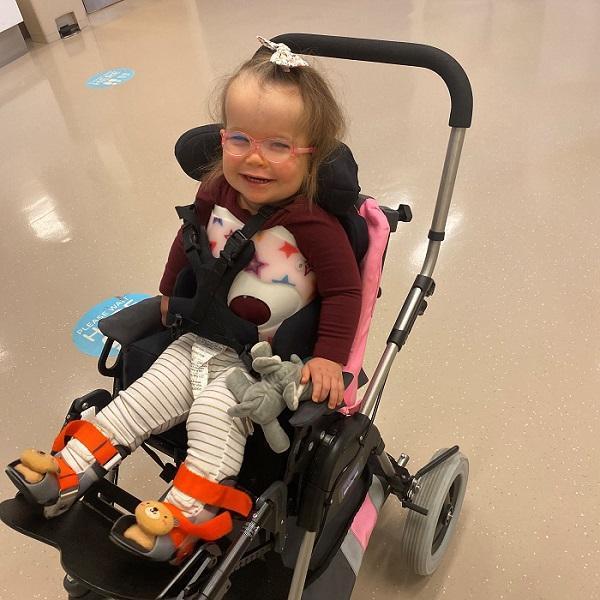 Anastasia Condon spends most of her days pursuing a wide range of therapies to support her health and motion. Despite all her medical challenges, she's a joyful kid who loves to smile, watch Peppa Pig, feel the sunlight on her face, watch the birds, and laugh with her brother, Bobby.
We had the opportunity to give Anastasia a customized adaptive bike in July through the Every Child Deserves a Bike partnership. Later that month, her family shared an even bigger reason to smile: Anastasia took her first steps in a gait trainer.
"What 3-plus years of daily therapy is all about…we are beyond ecstatic for this moment!!!"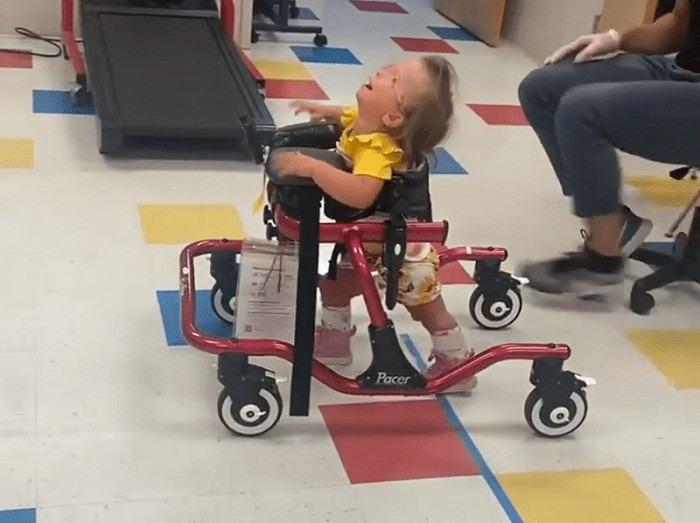 Kara Hit the Road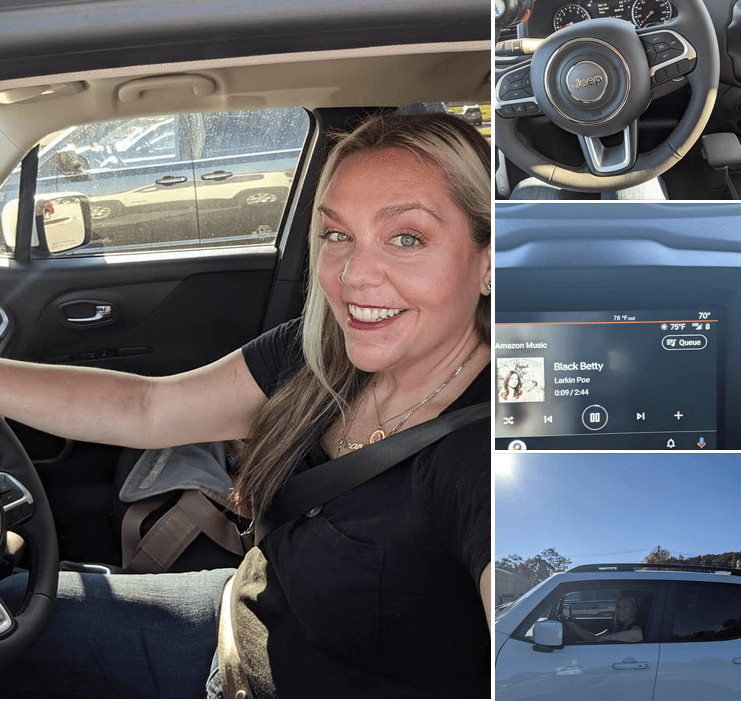 Living with paralysis since she was diagnosed with an ultra-rare degenerative autoimmune disorder, Kara Toomey had one major goal in mind: to get back on the road with adaptive driving lessons and a modified vehicle.
In October, she took her first solo ride in her new adapted vehicle.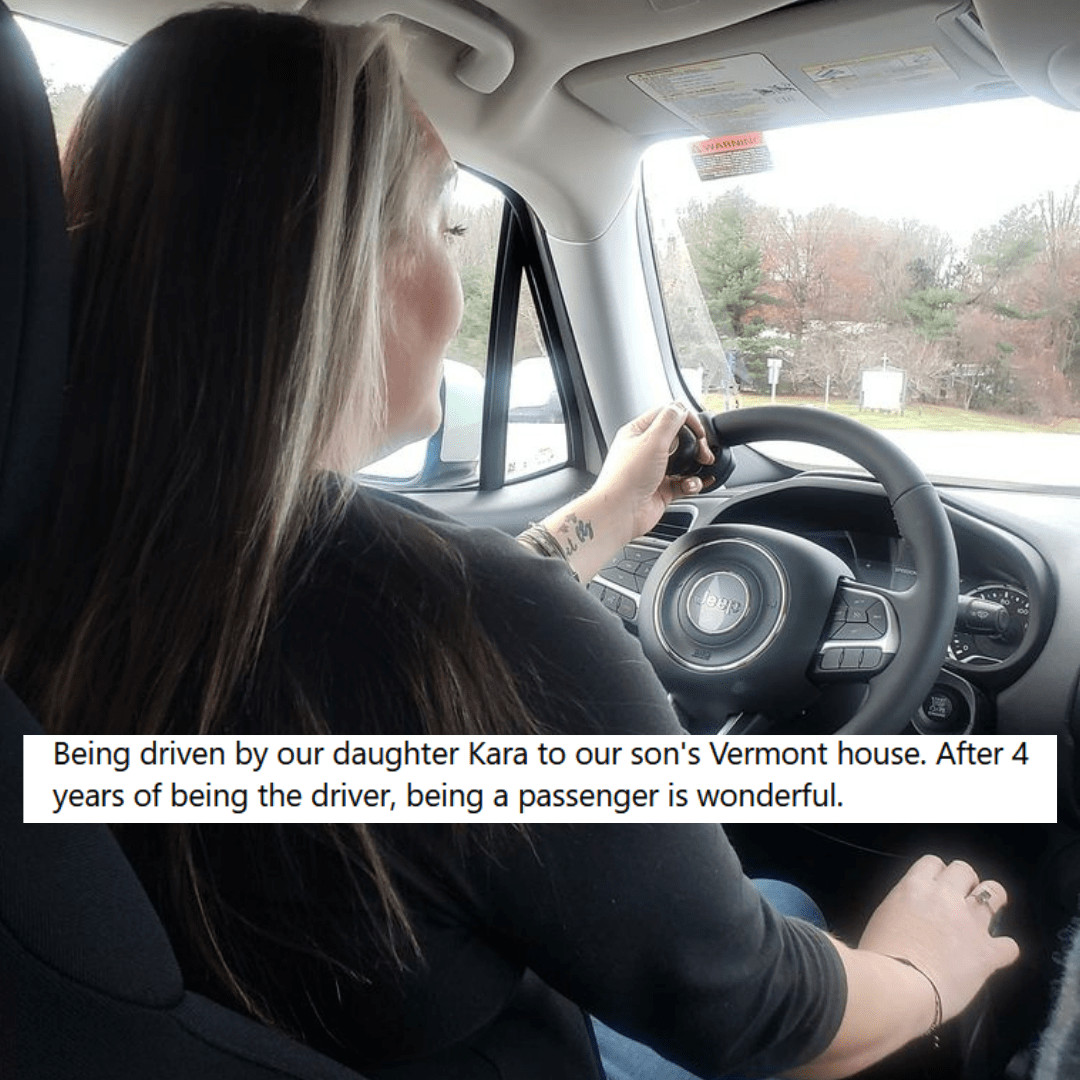 "How amazing is it that I can get up tomorrow and drive myself to work? In a way, I feel reborn."
Kara said she's been driving non-stop since her vehicle arrived. She shares constant gratitude with her community for the role they've played in bringing this opportunity and others within reach.
"Your help has quite literally turned my life around and put me on the road, and the intangible support you've given me gives me the courage to keep going, keep pushing."
Ethan L Celebrated a Fundraising Milestone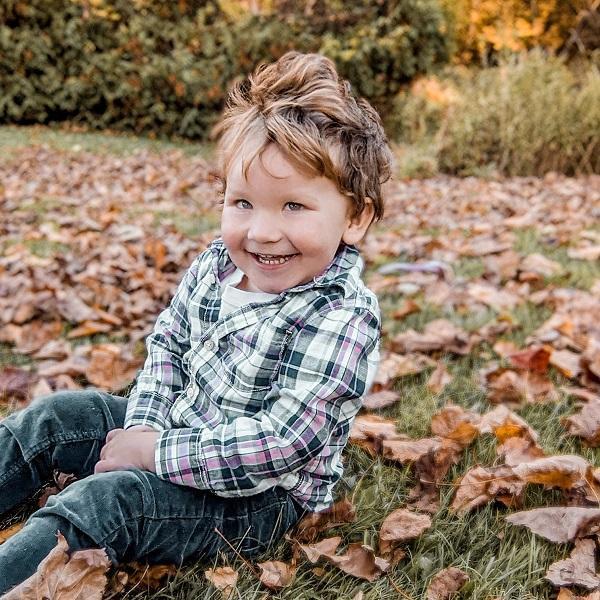 Ethan Lambert is one of only 300 individuals in the world living with K1F1A Associated Neurological Disorder (KAND). Relying on leg braces, a walker, a stroller, and regular therapy sessions to maximize mobility and health, Ethan's family realized they'd face one more out-of-pocket obstacle as he continued to grow: securing an accessible van.
They turned to Help Hope Live in September 2021. They raised almost 10% of their fundraising goal in just one week. Local press coverage more than doubled the funds raised in Ethan's honor in just 12 hours.
This month, they celebrated another big fundraising milestone:
"We are officially halfway to purchasing our van. This is a HUGE development for us."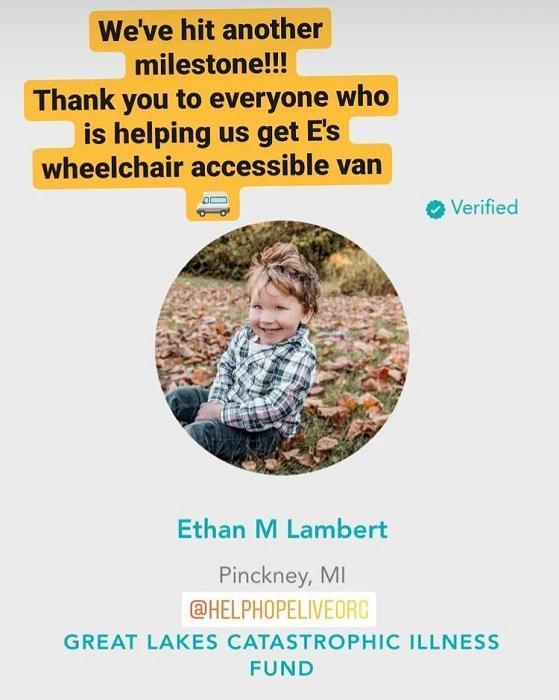 Updates on Ethan's Campaign Page give community members a chance to follow the three-year-old's unique journey, from dealing with the ups and downs of health management to sharing cider and donuts at the orchard.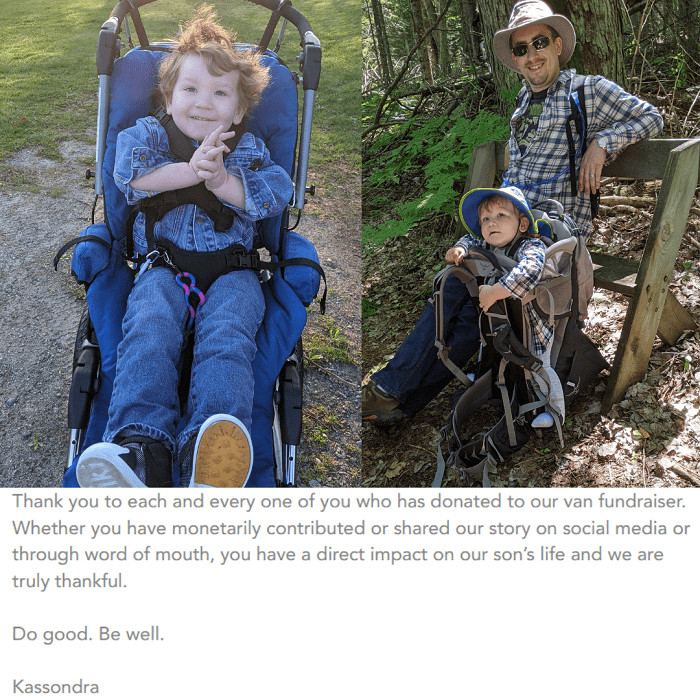 Rick Gave the Gift of Joy to a Beloved Partner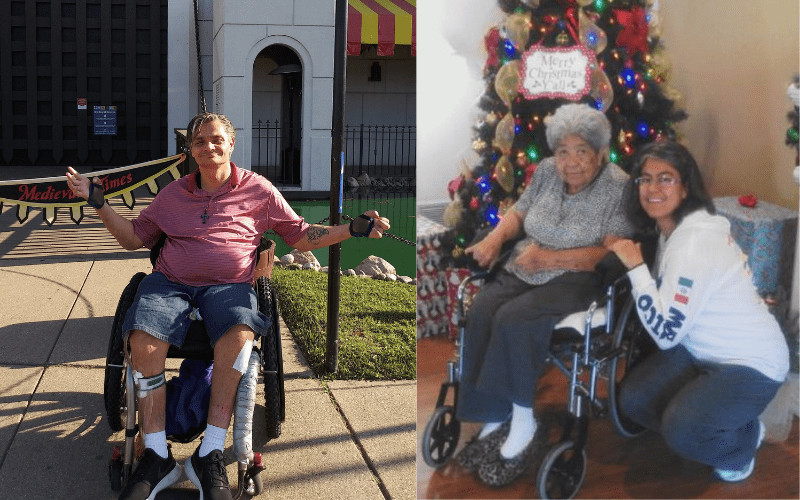 Photo source: WFAA
Living with quadriplegia since age 26, Rick Snyder is fundraising with Help Hope Live for the cost of an accessible van. In September, he found a unique way to give back to one of the most important people in his life.
Rick first encountered Victoria as she was supporting her mother in a skilled care facility—the same facility where Rick was receiving support for his daily care needs with paralysis. They fell in love. Three years later, Victoria remains his beloved life partner and caregiver.
Living on just $502 per month in state-based benefits, Rick knew his budget was too tight to give Victoria an opportunity to indulge and unwind. In September, he found the Little Wishes program, a local initiative that grants small wishes for people who give back to the community.
Rick applied, and Victoria got her little wish. She received a new laptop and printer, unlimited salsa dancing lessons, a $300 gas gift card, and a $500 steakhouse gift card.
Rick's surprise for his partner highlights something we know to be true: just because a client turns to us for financial assistance doesn't mean that they're incapable of giving love, hope, and support to others.
"She's the best thing that ever happened to me."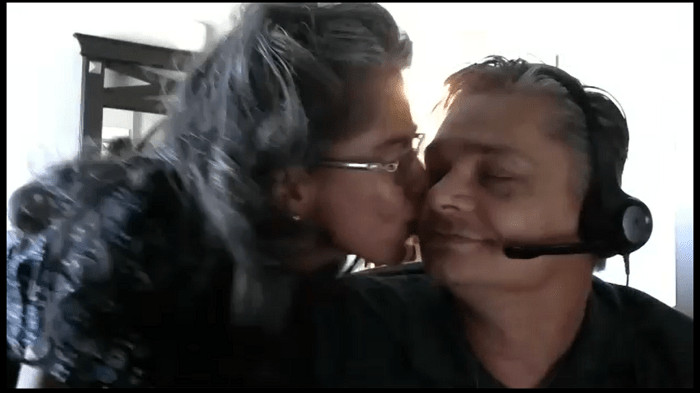 Ethan K Enjoyed an Eighth Night to Remember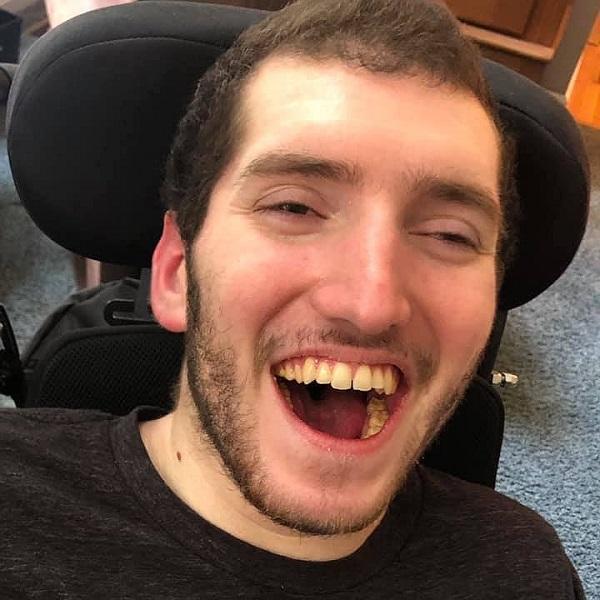 Ethan Kadish has been living with extensive health and mobility challenges since he was struck by lightning at summer camp in 2013. Support from family members, friends, neighbors, former classmates, and other loved ones is an essential part of his journey. The fundraising campaign in Ethan's honor includes a strong link with his faith community, including the annual Eighth Night for Ethan campaign.
This year, the Kadish family welcomed their community to a memorable virtual Eighth Night. They sang together, spoke about Ethan's ongoing needs and Help Hope Live campaign, and answered an engaging Q&A about Ethan's daily life. Attendees got to hear Ethan's voice while his parents spoke about his health and passions.
What makes him the happiest? Ethan's parents say keeping his body temperature cool, listening to music, watching football games, and tuning into Ted Lasso with his family. As Ethan prepares to graduate from his current day program in June 2022, funds raised in his honor will play a critical role in enabling a smooth transition to a day program for adults.
Watch the full recording here on Facebook.
David Got His MyoCycle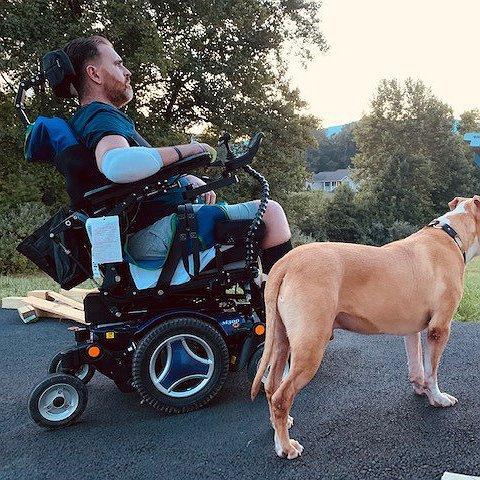 David Woodson was in a car accident in April 2020 that left him with paralysis from the chest down. Dave's active lifestyle pre-injury meant that bringing greater mobility and independence within his reach was a priority for his community. In March 2021, his family gave loved ones an avenue for contributing towards David's quest for mobility by kicking off a Help Hope Live fundraising campaign in his honor.
A MyoCycle FES ergometer was high on their wishlist for its ability to provide David with muscle spasm relief, atrophy prevention, increased blood circulation, and potentially increased range of motion with regular use. Insurance declined to assist with the $8,450 price tag.
In November, they shared the happy news that fundraising had brought the MyoCycle within reach.
"We thank you so much from the bottom of our hearts for making this happen for us."
Charisma and Cole Celebrated Their First Anniversary
We couldn't end this look back without raising a glass of sparkling apple cider to our friends at Roll with Cole & Charisma. Our client Cole Sydnor and his wife, Charisma, celebrated their first wedding anniversary in November.
"One year down, a lifetime to go."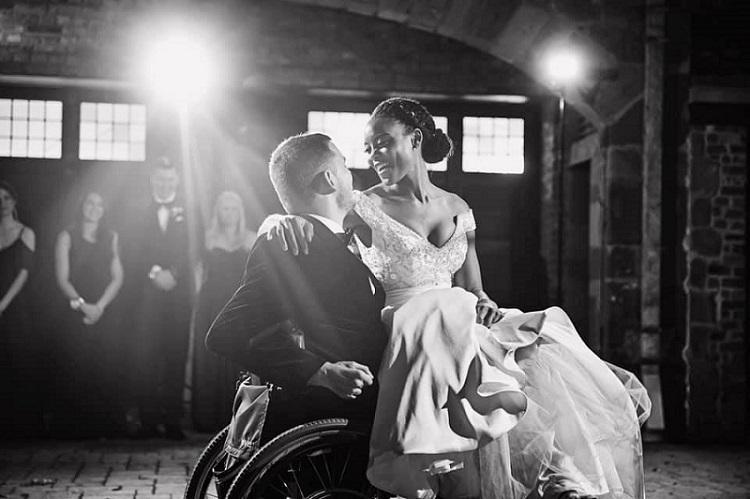 Your Donations Fuel Hundreds of Milestones Each Year
These milestones are just a fraction of the moments of hope that our clients celebrated in 2021. We're honored to be a part of their journeys by serving as their trusted resource for community-based fundraising—and when you donate to Help Hope Live, you become a part of their journeys, too.
Thank you for making it possible for the Help Hope Live community to find so many reasons to believe in hope each year. If our client milestones gave you something to celebrate today, consider making a donation to Help Hope Live or sharing this post with a friend.
Written by Emily Progin