We love celebrating the special achievements that our injury and illness communities share with us. From special moments at home to groundbreaking clinical trials, these are some of the major milestones that Help Hope Live clients experienced this spring.
Mobility Matters!
May is National Mobility Awareness Month, and as anyone living with a catastrophic injury or illness knows, mobility is easy to take for granted. For performance artist Lincoln "Ledoh" BaSaing, movement is a natural extension of self-expression and creative freedom—a freedom that was rapidly disrupted by a medical crisis.
In early April, a brain stem stroke severely impacted Ledoh's life. Today, he is working diligently to regain his mobility and his speech—and he is not alone. In just two short weeks, Ledoh's community raised $25,000 to support his recovery efforts.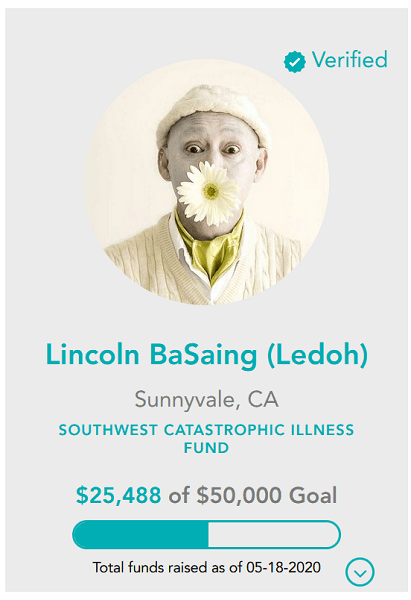 Other Help Hope Live clients from coast to coast have managed to make mobility a buzzworthy topic:
Six-year-old "silent angel" Alisandra Zamora was featured by Good Day Sacramento in a segment that spotlighted the unique challenges of parenting a special needs child during COVID-19, plus the ongoing fight to afford the equipment that Ali needs to stay mobile, including a wheelchair accessible van that isn't covered by insurance.
Fourteen-year-old Mackenzie Hurt received a special profile in the local paper. The article highlighted her poise and persistence in navigating life with muscular dystrophy and fundraising for a mobility aid to unlock greater independence.
Seven-year-old Alexa Linthicum inspired her state to issue a proclamation declaring May 16 CDG Awareness Day. Alexa's family is fundraising to keep their precious CDG fighter mobile with an accessible van—a cost that their insurance deems medically unnecessary.
As anyone living with a spinal cord injury knows well, mobility means more than walking again after injury. For years, our client Ian Burkhart, who lives with paralysis in his hands and legs, has participated in jaw-dropping SCI technology trials that are forging the mobility pathways of the future.
Most recently, Ian regained pressure and sensation in his hand through the use of a vibrating band connected to a brain implant.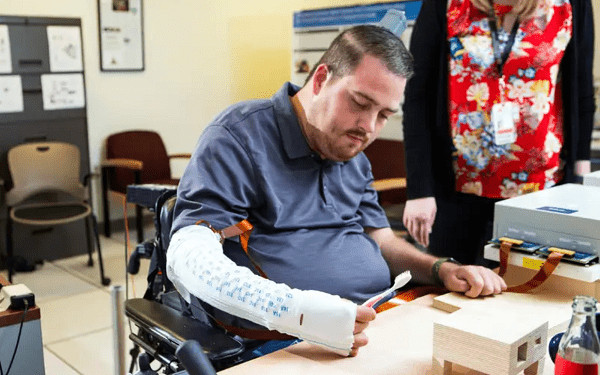 Researchers realized that touching and sensing could be central to the restoration of independent movement to these parts of the body. The success of the trial will open a new world of research—hopefully ending in a portable and affordable device that anyone with an SCI can use to regain sensation and mobility.
Hope at Home
Several clients got to celebrate hopeful milestones from home this month as COVID-19 quarantine considerations continued.
Daniela Izzie was finally able to bring home her twin girls: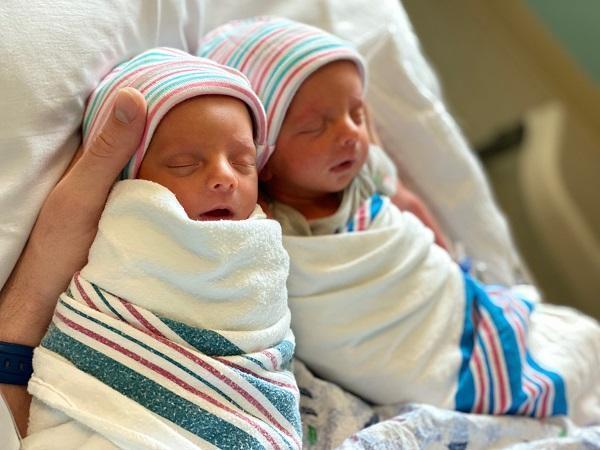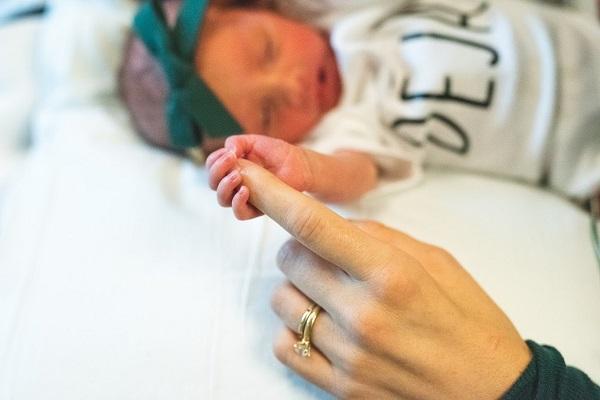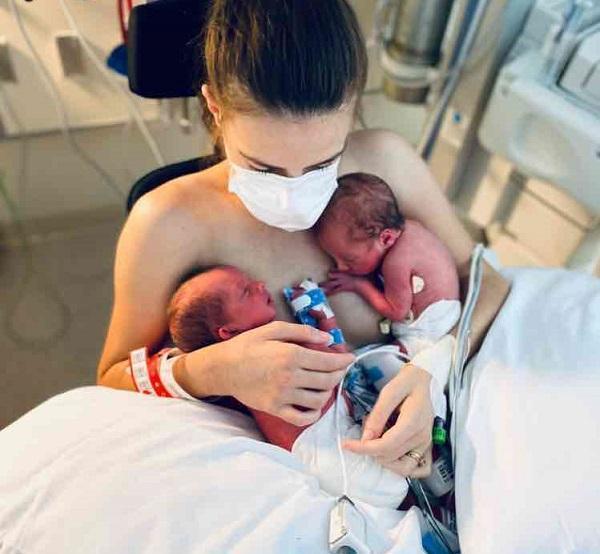 Dani experienced a triple-high-risk pregnancy between her quadriplegia, her multiples, and the unexpected arrival of the COVID-19 pandemic. Follow her blog for more baby fever!
Our friends Cole Sydnor and Charisma Jamison always have something brewing to inform and delight their friends and loyal followers. Over the past month, they've been illuminating the process of purchasing and renovating a home while navigating both universal COVID-19 concerns and unique accessibility considerations based on Cole's life with paralysis:
Josh Ziner, living with a spinal cord injury since 2017, recently received a long-awaited home delivery: a speaking device that could help him to express himself more fully. We can't wait to see Josh's progress with this essential new tool!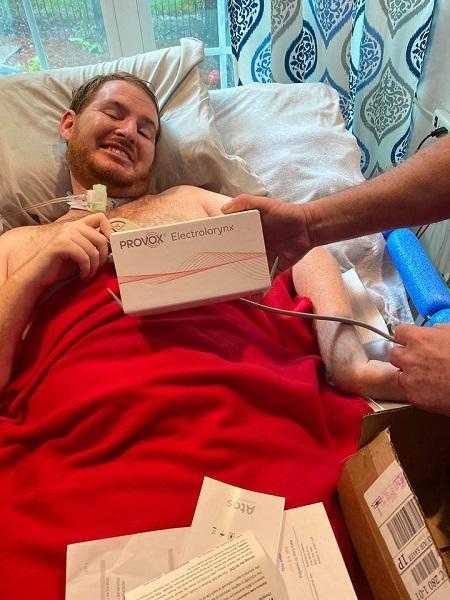 We love Josh and his family's diligent and hopeful updates on the Pray For Josh Ziner Facebook Group.
Finally, for clients like Kabir Kadre who are used to experiencing periods of isolation due to the intricacies of life with a spinal cord injury, COVID-19 has provided an opportunity to connect with others with a unique message of hope.
"Shelter-in-place is not an end or a sentence. It's an opportunity to discover what we have to give."
Hope Forever
One year ago, we interviewed Patrick Ivison about his two decades of life with a spinal cord injury following a devastating incident in early childhood. In our interview, we featured some of his proudest milestones, from walking at graduation to learning to drive. He added another epic milestone to that list recently: Patrick proposed to his girlfriend, Kimberlee, and she said yes!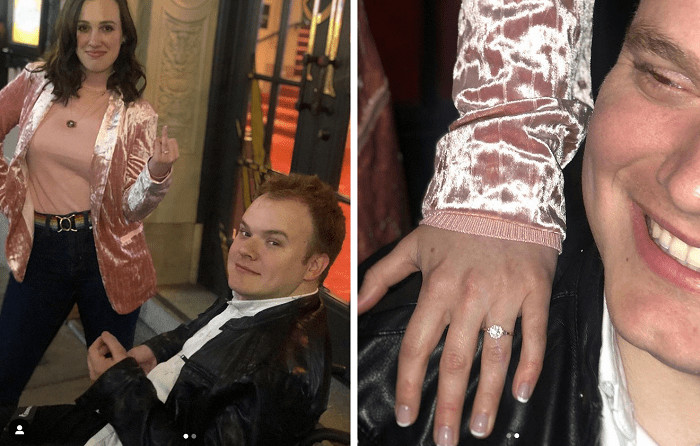 Our team knows that not all stories end in laughter, smiles, and positive milestones. Before we end our seasonal celebration of hope, we want to take the time to honor the immense loss recently faced by one Help Hope Live family.
While pursuing the job that he loved, our client Taylor Michael Kortes experienced an accident that left him in a coma. His family gave their beloved son every care avenue and opportunity possible, bringing hope to Taylor in regular doses as he waged the battle of his life and fundraising with Help Hope Live for his critical care costs. In mid-March, Taylor's mother, Karla, delivered the shocking and devastating news that her son had passed away.
Instead of turning from the shadow of loss, Karla is leaning into the care and compassion of her community for support. In the process, she has uncovered incredible opportunities for members of the community to recognize Taylor's legacy in their lives.
This stunning portrait of Taylor is just one of the endless tributes that community members have shared in his honor: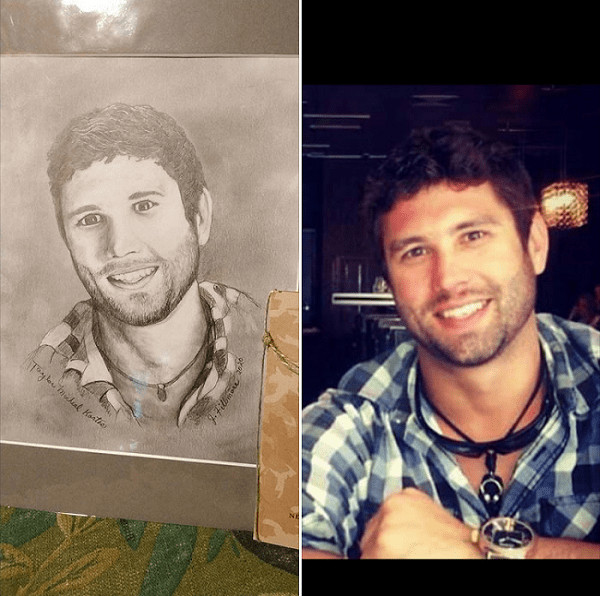 We will remember Taylor with love.
Milestone after Milestone, Hope is Not Cancelled
Now and always, hope comes in many forms. We are grateful to remain a part of the diverse journeys of so many individuals across the country who are living with an injury or illness.
If you know someone who may need assistance with the cost of mobility essentials, medication, caregiving, home health care supplies, and more, send them a link to our nonprofit fundraising platform today or call 800-642-8399 to learn how you can help kick-start a new mobility fundraising campaign.
You can join our community of hope and ensure that hope is not cancelled by donating to Help Hope Live's COVID-19 Relief Fund:
Written by Emily Progin